Second Glance Hair Design is a full service salon featuring four of the most talented and experienced stylists in the area. Together, we have been successfully serving the Pottstown community for over 15 years. Our shop uses the best products to give our valued clients the newest styles and looks which they desire. By choosing us, you become an important part of our family.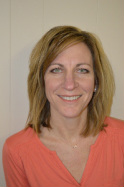 Jill - Owner/Hair Stylist
As owner of Second Glance Hair Design, I bring over 23 years of experience working in the beauty industry, having been employed for 2 previous local salon's before opening my own in 1997. I was a graduate of Randy Rick Beauty Academy where I learned to take great pride and a dedicated passion for serving my clients. It has been my goal since the day we opened to provide service which is truly valued by our loyal customers. Together with my professional and highly experienced staff, we have worked extremely hard to make Second Glance Hair Design what it is today. We pledge to continue to meet the highest level of service which only Second Glance can offer.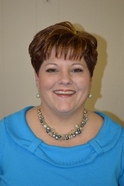 Rene - Hair Stylist
After graduating from St. Pius High School in 1987, I attended Randy Rick Beauty Academy, where after completing their program, started working in the hair salon industry. In 1988, I began working at Hess's, a local salon located inside the Coventry Mall in Pottstown. In 1990, I moved on and continued my career in the hair cutting industry working for Mane Lines Salon in Pottstown. I came to Second Glance Hair Design when they opened in 1997. I love working in the hair industry and enjoy coloring and cutting hair the most. I believe we all work very well together and our clients are the very best.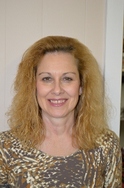 Debbi - Hair Stylist
After graduating from Pottstown High School, I embarked on my career in the beauty industry. Along the way, I've worked at a few local salons including a stint as the manager of a salon in town. I've used each of these experiences to gain the skills and knowledge that I believe customers want in a stylist. I've now been part of the Second Glance team for 10 years. Whether you're a regular client or new to the salon, know that we'll do everything in our power to make you feel welcome and satisfied with our work.

Dee Dee - Hair Stylist/Nail Technician
I, along with Jill and Rene, also attended Randy Rick Beauty Academy. Having spent 24 of my 28 years of experience (almost 16 at Second Glance) in the Pottstown and Boyertown area, I'm thrilled to have such a wonderful and dedicated clientele. Being able to offer nail services as well as hair, is my passion in the beauty industry. What I love most about our salon is the friendly, intimate atmosphere that our salon offers and that our customers make possible!